Aug 29th, 2021 at 12:46
Fashion
Passaic
106 views
Reference: 174
$38.92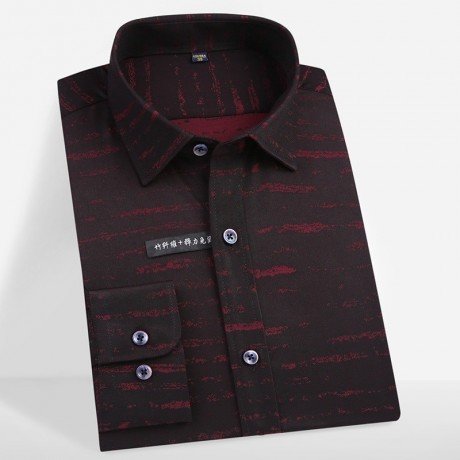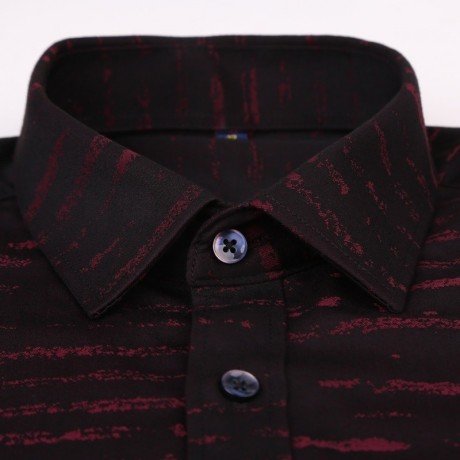 ---
Description
INTRODUCING STRETCH PRINT SHIRT, A TOP SELLER
Take a look at one of our store's best products — the incredible Stretch Print Shirt — an item quickly being added to customers' shopping carts.
What makes it sell? Quality and the competitive price of $38.92. Our selection lets you choose from any color and size so that there's something for everyone.
Shop risk-free with our easy return policy and 100% product satisfaction guarantee.
SIZE DETAILS:
| SIZE (INCH) | CHEST WIDTH | LENGTH | SHOULDER | WAIST WIDTH | SLEEVE LENGTH |
| --- | --- | --- | --- | --- | --- |
| 38 | 38.58 | 27.95 | 17.17 | 35.43 | 23.23 |
| 39 | 40.16 | 28.35 | 17.64 | 37.01 | 23.62 |
| 40 | 41.73 | 28.74 | 18.11 | 38.58 | 24.02 |
| 41 | 43.31 | 29.13 | 18.58 | 40.16 | 24.41 |
| 42 | 44.88 | 29.53 | 19.06 | 41.73 | 24.80 |
| 43 | 46.46 | 29.92 | 19.53 | 43.31 | 25.20 |
| 44 | 48.03 | 30.31 | 20.00 | 44.88 | 25.59 |
NOTE:
1. Please strictly follow the size chart to select the size. Do not select directly according to your habits.
2. If you are in doubt about two sizes, we recommend that you choose the largest size.
3. Still not sure about size? We'd love to advise based on your measurements.
4. The size may have 2-3cm differs due to manual measurement. Please note when you measure.
HOW TO MEASURE:
To choose the correct size for you to measure your body as follows
STRETCH PRINT SHIRT INFORMATION
Material: Bamboo fiber
Collar: Turn-down collar
Closure Type: Single breasted
Gender: Men
Fabric Type: Dobby
Fabric: 60% bamboo fiber, 36% polyester, 4% spandex
We always try to make our clients happy with their purchases. Therefore, this product is ready to satisfy the most demanding tastes. No time to hesitate, time to act!
PRODUCT QUESTIONS & ANSWERS
Do you produce the Men Stretch Shirt according to the industry standards?
We want to treat our customers with the offers of the highest quality, and the same goes for our Stretch Print Shirt. Therefore, we pay close attention to our manufacturers' record.
What is it made out of?
We can assure our clients that the materials used to manufacture the Stretch Print Shirt live up to the highest quality requirements. Therefore, they can't hurt anybody.
I like your Men Stretch Shirt! What's the price?
The price for a single product is $38.92.
The low price casts some doubts. Do you save on the quality of the Stretch Print Shirt?
We do our best to reduce the cost of storing, transporting, etc. That's why we have the opportunity to offer you the best price!
I kind of like the Stretch Print Shirt. But am I making the right choice?
Considering its value for money, it's safe to say it's one of the best offers on the market. So, why not seize this opportunity?
I'd like to leave a review. Can I do that?
Your opinion about our products is really important for us. That's why we'll be happy if you share it with other people.
ORDERING & STORE POLICIES
Can I get my Bamboo Fiber Shirt delivered to another address? I mean, not the place of my residence?
As you wish it! Just specify the necessary delivery address in full detail, and then we'll arrange the shipment as you requested.
I ordered several units of the same product. Will they arrive separately?
In case you order several units at once, all the packages will arrive at the same time, so you shouldn't worry.
OMG! I've placed an order, but I think i've picked the wrong color! What do I do?
There is nothing to worry about. You just need to contact our support managers and let them know about your issue, so that they could change or cancel your order.
I want to buy the Stretch Print Shirt! How?
Decide on the number of product units you want to buy and their variations. Next, ADD TO CART the chosen options and complete the order following the instructions on the screen. Upon receiving your order details, we'll start making your package.
Is it a reliable store?
All the transactions in this store are processed securely, with respect to your personal and financial privacy. As you can see it from our previous buyers' experience, we deliver what we promise!
Do you have a right to sell this kind of products?
We have all the required licenses. In addition, this store is fully authorized to work with the licensed manufacturers who supply us with these and other products.